Learn to surf!
Fun, safe, easy – surf with us
The feeling of being able to stand up on a surf board and ride a wave is amazing. Our coaches have picked up all the tips and tricks that you need to enjoy the waves, improve surfing techniques, and squeeze every drop of fun out of your vacation or surfing experience. We offer everything from private instructions to group classes, with surfing lessons that have been designed to teach all ages about ocean and surf safety while you learn a new skill. Learn to surf in Strand by signing up for a surf lesson.
We've got a lesson tailored to your needs!
buy a voucher for any of our lesson types and give someone special the gift of surfing today!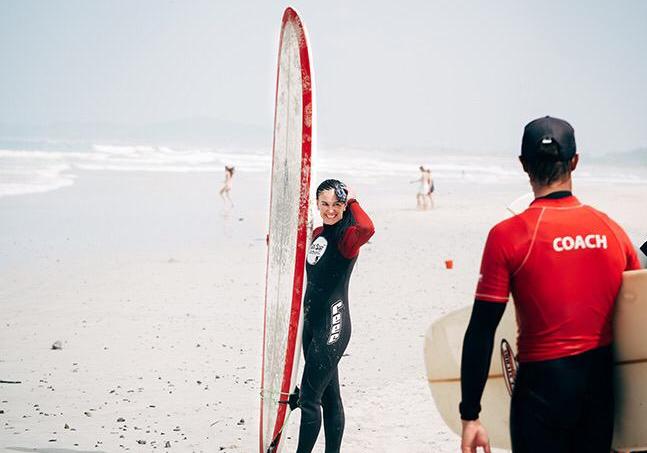 Frequently Asked Questions
You can find all answers here if you need them

Super friendly
Really friendly, good selection of boards and in a lively spot. Highly recommended for lessons or board rentals.

100%
My eldest went there for surfing lessons. Coach was patient, friendly, knowledgeable. Overall she raved about a fantastic experience

Have fun and learn to surf.
Fantastic school with dynamic, enthusiastic and fun coaches. All ages welcomed. I had the pleasure to take a lesson every day for a week. At the end I enjoyed surfing and it is a fun way to get energy for the day. Mick, Johan or Rigard, thank you for the good tips and fun moments, dudes.