Learn to surf Jeffreys Bay!
Want to learn to surf in Jeffreys Bay? Whether you've never set foot on a surfboard or you're on your way to becoming a pro surfer, Son Surf School has experienced surf instructors that can help anyone experience the thrill of surfing.
Fun, safe, easy – surf Jeffreys Bay with us
The feeling of being able to stand up on a surf board and ride a wave is amazing. Our coaches have picked up all the tips and tricks that you need to enjoy the waves, improve surfing techniques, and squeeze every drop of fun out of your vacation or surfing experience. We offer everything from private instructions to group classes, with surfing lessons that have been designed to teach all ages about ocean and surf safety while you learn a new skill. Learn to surf in Strand by signing up for a surf lesson.
Individual attention for surfers of any ability, all ages and flexible booking times.
Coaching AVAILABLE in English or Afrikaans

* Lesson Packages are not Transferable and Must be used within One month of purchase.

Group lessons tailored to take your surfing ability to the next level.

Learn about Jeffreys Bay's wave rich coastline!
Drive from Kitchen Windows to Albatross showcasing each of Jbay's surf spot, paddle out locations, etc.

ALL THE RIGHT GEAR TO GET YOU RIDING
No matter how bad the damage, we have a solution
Let us know what you need
Established in 2003, Son Surf Schools have been sharing the joy of surfing with thousands of stoked waveriders. Each Son Surf School aims to give you an authentic surfing experience.
Please use the contact form or contact us directly so that we can help you with all of your surfing needs.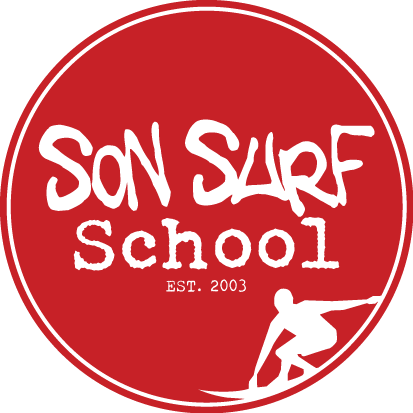 Our Team of professionals will not only get you from zero to standing up on your board, but will also make you feel right at home. Trained and qualified professionals to help you every step of the way.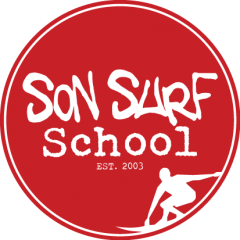 KELVIN ZEMHKE
Owner/Coach/Professional Surfer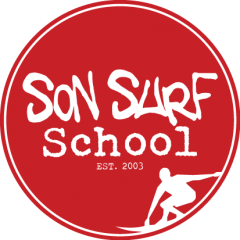 PIERRE GRIESEL
Manager/Coach/Free Surfer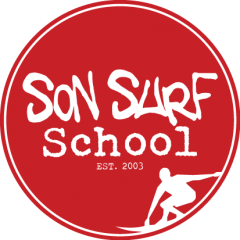 WILLIAM
Operations/Coach/Free Surfer